3 Aug 2021
3 Outstanding Pensacola Beach Boardwalk Restaurants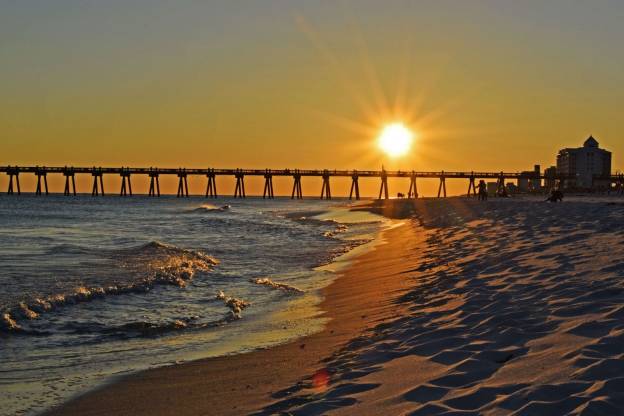 If you are staying in a Premier Island Management Group vacation rental, you will need to check out the Pensacola Beach Boardwalk. There you can fit in some shopping at Envie Boutique, Ron Jon Surf Shop, and more. You can also soak in some entertainment at a nearby bar along the Santa Rosa Sound. 
However, when you set foot on the boardwalk, it will be hard to resist the urge to eat something. We don't blame you because there's a variety of snacks and meals to satisfy your craving. It's good for you that there are Pensacola Beach Boardwalk restaurants for almost any occasion. 
Pensacola Beach Boardwalk Restaurants We Recommend
The heat can get to even the best of us. If you plan to spend your day walking up and down Pensacola Beach, you should treat yourself to Kilwins ice cream. With more than 20 flavors to choose from, there's no doubt that you will find a cone that can cool you down.
The vibe at Laguna's offers a variety of things to do, beautiful views, live entertainment every weekend in the summer, gourmet grilled cheeses, the only brick-over pizza kitchen on the island, and the largest tv screen on the island - perfect for game days. Sit back, relax, and enjoy a delicious meal and a cold Fat Tuesday frozen beverage while taking in the tranquil water views of the Santa Rosa Sound. Arrive by boat and dock it at Laguna's where you can grab a bite to eat on land or stay on the water and have your food brought out directly to your boat. Have some fun in the sun in an environment that welcomes you to relax and enjoy the energy of the island.
If you are looking for a full meal and more, Bamboo Willie's has it. The restaurant features live music, dancing, more than enough specialty drinks, but most importantly, it has a phenomenal waterfront view. 

Whether you plan to or not, you're probably going to end up at one Pensacola Beach Boardwalk restaurant. Premier Island Management Group can guide you to an even more exciting and unforgettable experience on Pensacola Beach when you book a vacation rental with us. We manage several properties with waterfront locations and proximity to all the best music venues in Pensacola Beach. Check out the available properties online or contact us today at 866-976-7530 to start planning your Pensacola Beach vacation.