16 Dec 2022
With the holidays in full swing, you should know what holiday events are happening and where you plan to spend your holiday. Pensacola, Florida, has some of the best and most fun events during Christmas. Suppose you want to enjoy the idealistic weather, beautiful beaches, and exciting holiday events. In that case, you must spend the holiday in Pensacola, Florida. Premier Island Management Group can find the best vacation rental near all the exciting events in Pensacola. Here is what Christmas events you can expect in Pensacola, Florida, during the holidays.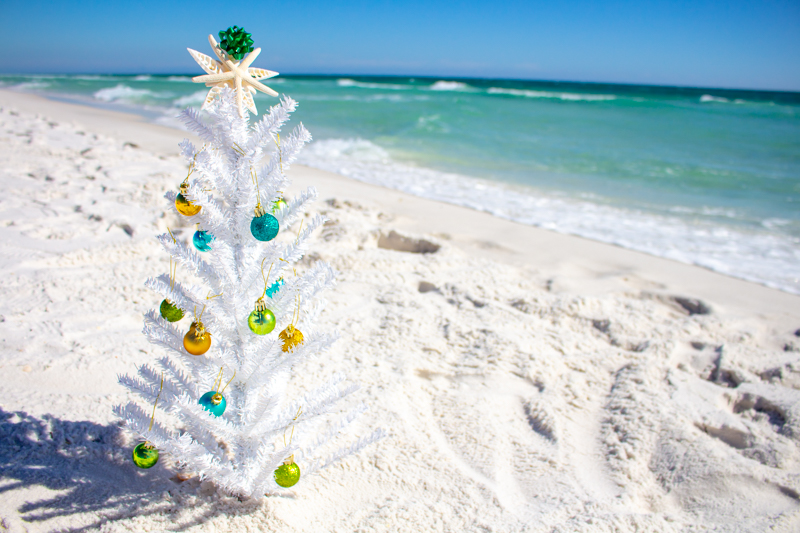 Laguna's Beach Bar + Grill is hosting Beachmas, a three-weekend holiday event designed with the whole family in mind. It will include mingling with Santa, three-hour park passes, fake snow, a bounce house, mini golf, live music, Christmas crafts and other fun activities!
Beachmas takes place every Saturday and Sunday from December 3rd through 18th at Laguna's on Pensacola Beach. Every weekend presents its own set of activities for visitors to partake in, making it an exciting time no matter which day you visit. Guests can purchase a Beachmas wristband for $34.99 or choose activities separately from an a
la carte menu. While food is not included with a wristband, the full restaurant menu will be
available at the event.
Winterfest kicks off on Black Friday and extends to Christmas. If you visit during this time, you will find plenty of wonderful festive things to do. We'll go over some of the best events during this memorable holiday.
Jump on board the trolley for a 20-minute ride with Grinch as he, the Mayor of Whoville, and more. Sing songs from The Grinch movie and be prepared for more surprises too. Also, behind Santa's sleigh, you can get a photo with The Grinch. Guests of The Grinch can receive their photos digitally or in person at the event.
Suppose you are not interested in taking photos with The Grinch. In that case, you can always get a classic traditional picture with the big man Santa. He'll be waiting in downtown Pensacola in his iconic sleigh. It's also a perfect opportunity to get a memorable group photo with Santa. If you make your reservation online, you can skip the line to see Santa.
Take part in a festive ghost tour with Ebenezer Scrooge from the classic Christmas story "A Christmas Carol." On tour, you and Scrooge will meet ghosts of Christmas Past, Present, and Future. 
Enjoy The Holidays In Pensacola, Florida
Even more interesting Christmas events are happening in Pensacola, Florida, outside of Winterfest. The best way to experience it every year is by booking your vacation rental with Premier Island Management Group. We offer rentals on Perdido Key, Pensacola Beach, and more vacation homes with ample privacy and space for you, your family, or your group. Our homes feature private pools, gulf-front views, complimentary wireless internet, and more.