9 Apr 2022
It's easy to forget, but our dogs need a vacation too. Introduce your furry friend to a unique and unforgettable location when you take them on vacation with you. The best place to do that is in Pensacola Beach. We can help you along the way. Premier Island Management Group offers dog friendly vacation rental properties around Pensacola. Take a look! In addition, Pensacola Beach and the surrounding area are perfect for dog friendly activities. Here's a rundown of what you can do with your dog when visiting Pensacola Beach.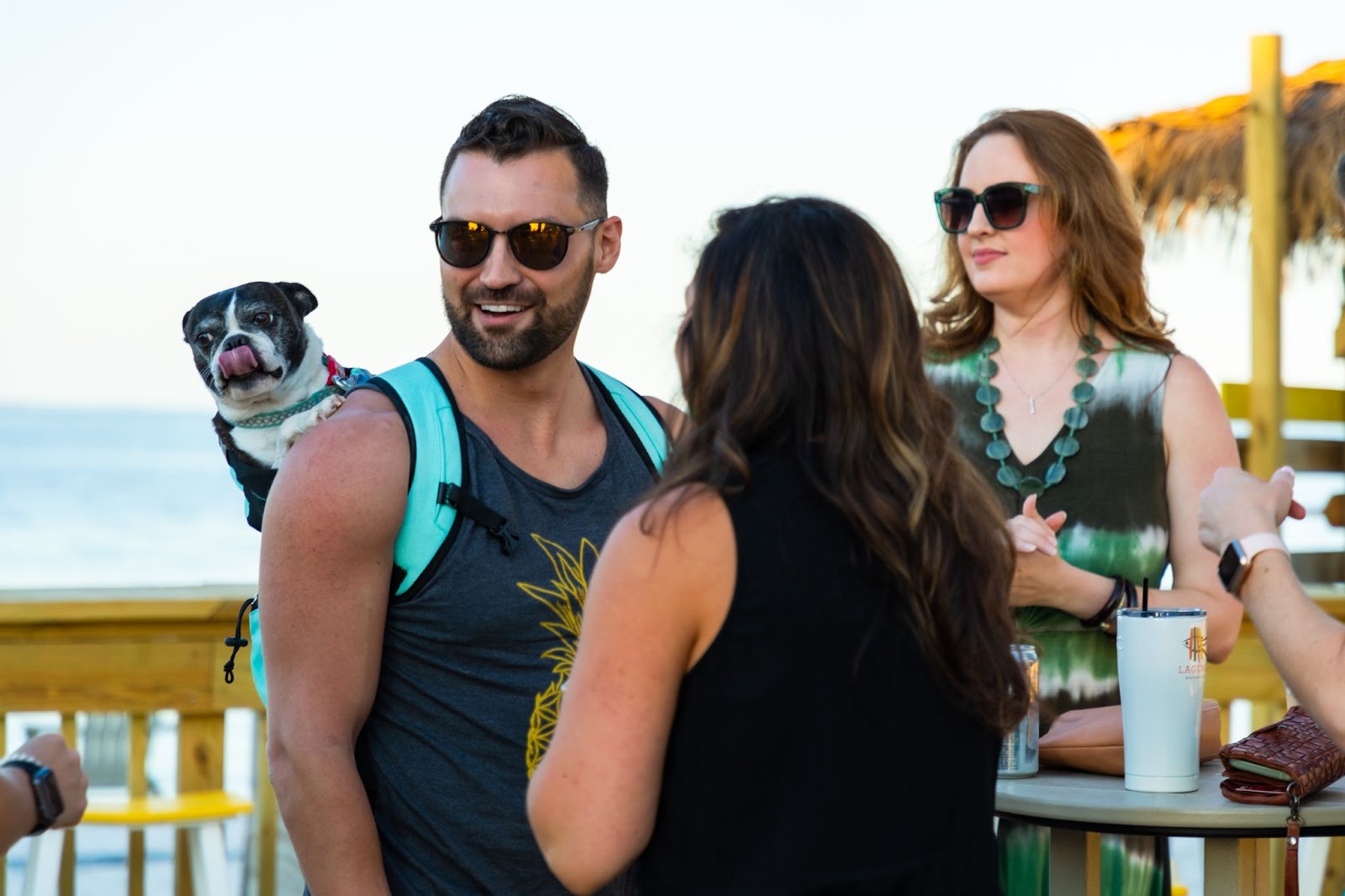 Dogs are welcome in designated areas along Pensacola Beach. Dogs must be on a leash at all times. Do your pup a favor and introduce them to the sea.

Bring your dog along for some fun in the sun at pet-friendly, Laguna's Beach Bar + Grill. The vibe at Laguna's offers a variety of things to do, beautiful views, live entertainment every weekend in the summer, the only brick-oven pizza kitchen, the largest tv screen on the island, perfect for game days. Fat Tuesday frozen drinks and a unique menu. It's the go-to location for things to do on Pensacola Beach.*All dogs must remain on a leash at all times and are only allowed in designated areas including the beach area and outdoor tiki deck. 

If you want your dog to run off-leash, you should take them to Perdido Key Dog Park. It's a smaller park, but it has some water and enough room for a smaller pup to get its energy out.

But if you want to head to a dog park away from the beach, you can drive inland to Beulah Regional Dog Park. The park offers two fenced-in areas for dogs to sniff around and run. There is no water nearby, but the park provides plenty of shade on a sunny day.

Many breweries are known for being friendly places to bring your dog. So go ahead a walk your dog to Pensacola Bay Brewery and out onto the patio.

For those who love to hike with their dog, you should walk or run over to Tarkiln Bayou Preserve State Park. 

If the weather doesn't agree with you, spend some time indoors inside your fantastic vacation rental home. Please spend some time looking through our vacation rentals and find something that fits your dog's needs. Don't forget to bring plenty of treats and toys.
Don't Be Afraid To Bring Your Dog On Vacation
You shouldn't have to be away from your dog if you don't want to be. It's good that Pensacola Beach has excellent dog friendly activities to enjoy. Or you can lounge the day away in a Premier Island Management Group vacation rental property with your dog. Look through our dog friendly options and find something that fits you, your family, and most importantly, your dog. We manage several properties with waterfront locations close to all the best attractions in the Florida Panhandle. Check out the available properties online or contact us today at 866-976-7530 to plan your Pensacola vacation.