5 Jul 2022
In Pensacola, Florida, you should know how to spend your time under the sun. Premier Island Management Group has many vacation rentals scattered over Pensacola Beach. You won't be far away from a beach, park, or restaurant patio. Here are some of the best things to do outside Pensacola, Florida, on your family vacation.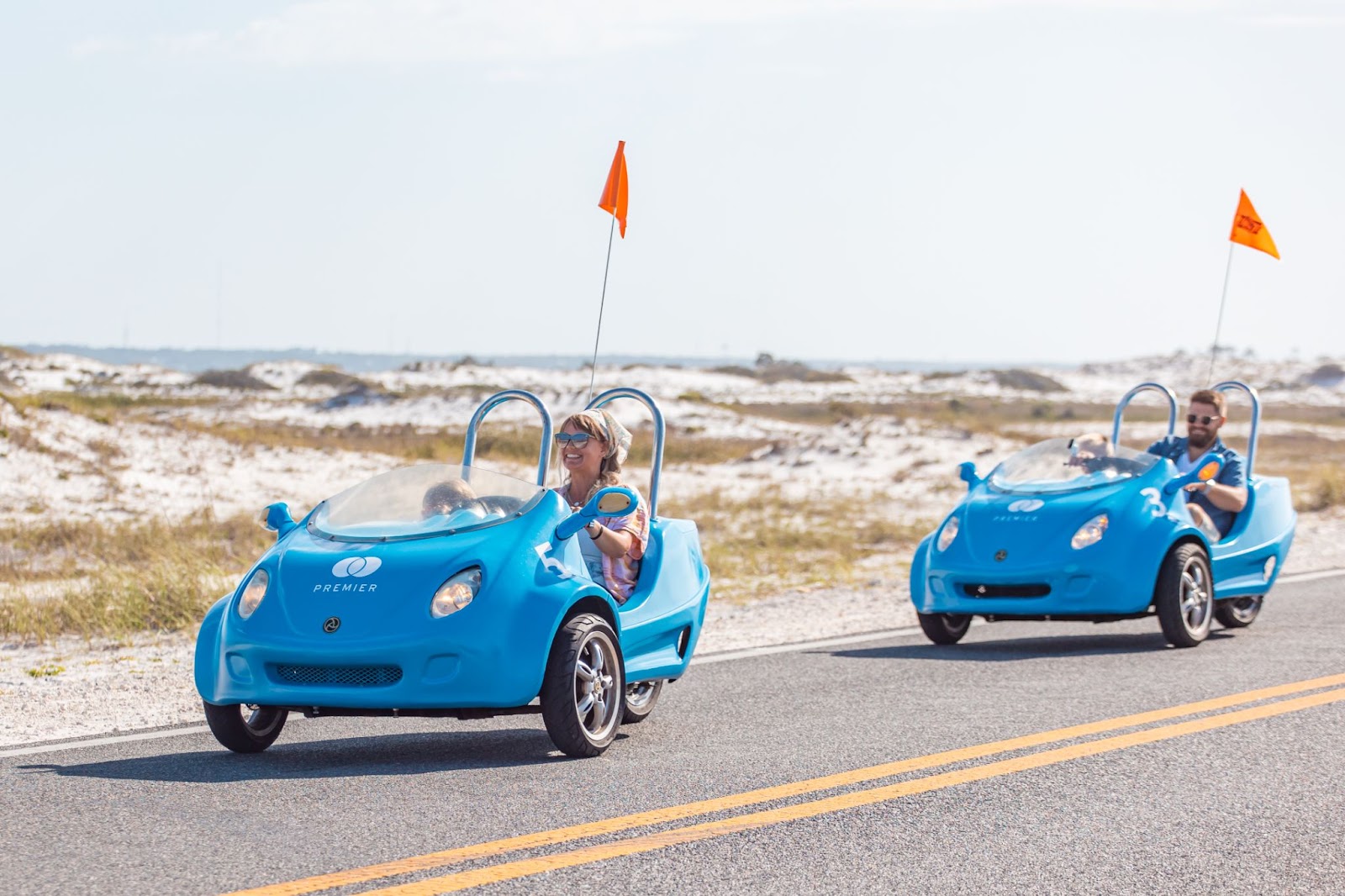 A great way to get up close with the aquatic wildlife is by stepping aboard a dolphin cruise. Premier Dolphin Cruise is your best option. It offers the best cruising experience on Northwest Florida's Gulf Coast.

Explore Pensacola Beach in a variety of unique ways. Stop into the Adventure Depot and rent a scoot coupe. The 2-seater scoot coupes are a great way to explore the island. You can take them anywhere on the beach from riding along the Gulf Islands National Seashore to Fort Pickens or drive them to the Pensacola Beach Boardwalk for lunch and shopping.

Have the need for speed? Head to Laguna's Beach Bar + Grill to drive go-karts, parasailing, kayak, paddleboard rentals, and more. Don't forget to take a ride on the Scenic Zip, the longest zip rail in Northwest Florida. Open now! 
Pensacola Beach Is Best Spent Outside
There is no better vacation destination than lounging outside Pensacola, Florida, on your family vacation. Pictures and words can only do so much. You need to visit this place for yourself. Premier Island Management Group makes it easy for you. You can start planning your outside activities more and let us handle your lodging. To find out more, visit our travel blog for more information. We manage several properties with waterfront locations close to all the best attractions in the Florida Panhandle. Check out the available properties online or contact us today at 866-976-7530 to plan your Pensacola vacation.