24 Jan 2022
Whether you are reading this before Valentine's Day or after, booking a couples spa day is one of the best date ideas. It's a great idea because the spa takes care of everything once you book it. Pensacola, FL, is home to fabulous spas, attractions, beaches, and rental properties. Premier Island Management Group can help you find the best rental property for your vacation. Visit our travel blog to see recommendations for everything else. But, right now, we want to talk about setting up your Pensacola, FL, couples spa day. Here are some of our suggestions.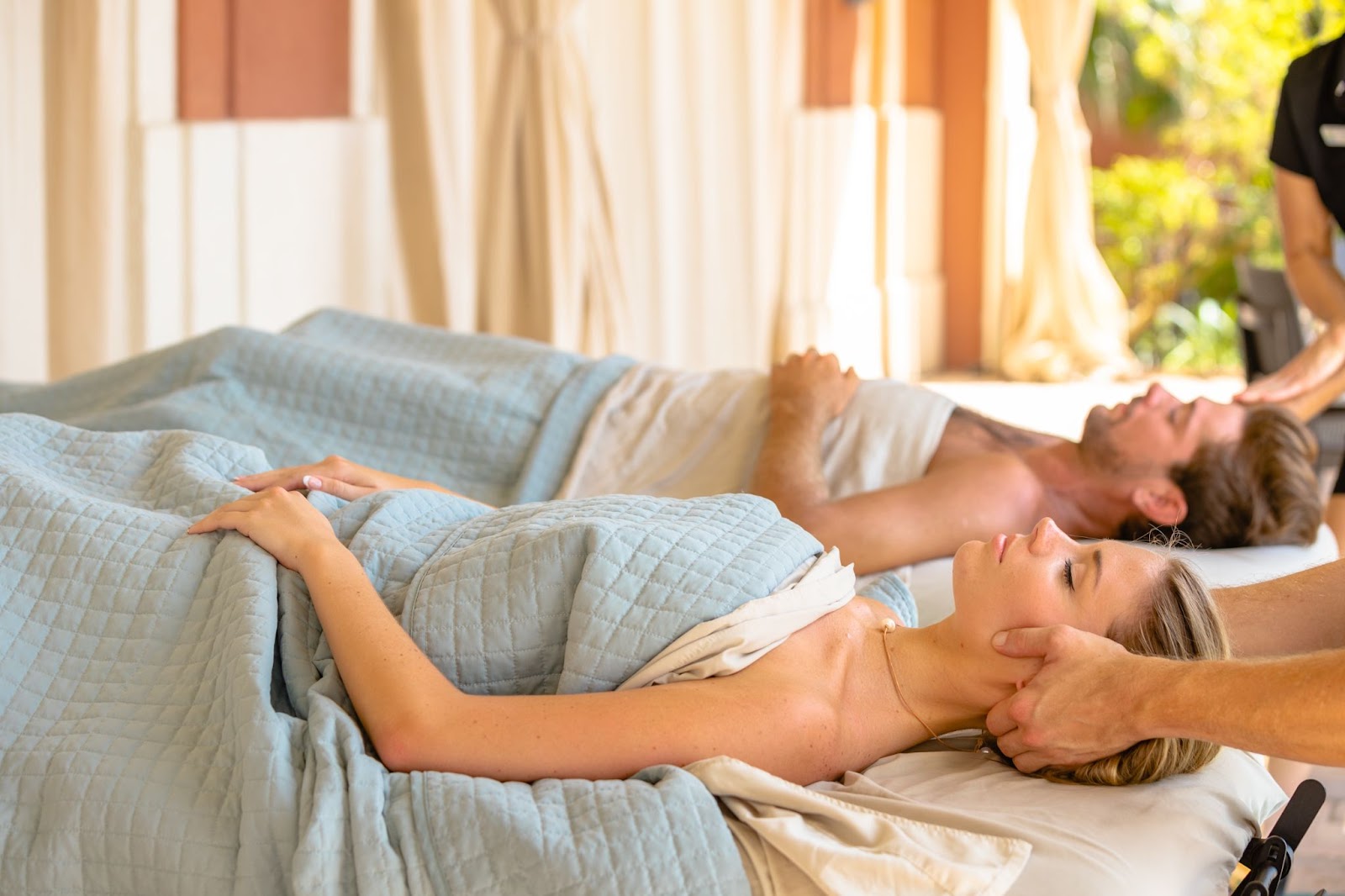 Aqua Spa is designed with comfort and relaxation in mind first and foremost in Pensacola, FL. There's a long list of massages, skin treatments, facials, and spa packages to choose from when you visit. You shouldn't have a problem finding something you both will enjoy. 
If you're planning on booking your stay at Portofino Island Resort, you'll want to book a relaxing spa day at their on-site resort spa, Spa Portofino. Experience Spa Portofino's world‑class spa services including facials, massages, waxing services, manicures, pedicures, and more. Cabana massages are also available. Enjoy a massage in a private outdoor cabana with calming water views and the gentle lull of the Santa Rosa Sound to relax you. Spa Portofino is exclusively open to owners, club members, and guests staying at Portofino Island Resort. 
There are two genuinely great couples massage options at Escape Wellness Spa. You can find a classic couples massage. Or you can take a couples instructional massage. It is a two-hour session where a professional walks you and your partner through how to give each other a massage effectively. It's the best way to learn how your partner wants to be massaged. 
Here's another fantastic option if you are looking for a couples massage. Still Water Medical Spa offers couples massages in 55-, 70-, and 85-minute time limits. Guests can request a classic, hot stone, deep tissue, or a combination of two for a couples massage. The spa has many other options available as well. 
At Stay the Spa, you will be able to find multiple spa treatments for couples. Here you can book time for a microdermabrasion or a classic massage. Your best bet is to inquire about couples packages such as the Stay Perfect, Stay Royal Treatment, or the True Romance couples packages.
Relax and Fall in Love with Pensacola, FL
We think you will love the spa options available in Pensacola, FL. Premier Island Management Group rentals are fantastic for relaxing before and after your spa day. They also make for a great home base when you explore the eats, beaches, and other attractions the area has to provide. We manage several properties with waterfront locations close to all the best attractions in the Panhandle. Check out the available properties online or contact us today at 866-976-7530 to start planning your Pensacola, FL, vacation.