30 Aug 2023
Pensacola Beach, Florida, with its pristine white sands and emerald waters, is the perfect destination for a long weekend getaway. When you're looking for the ultimate vacation experience, Premier Island Management Group is here to make it truly unforgettable. With a wide range of accommodations for the whole family and activities for all ages, we offer everything you need for a memorable escape.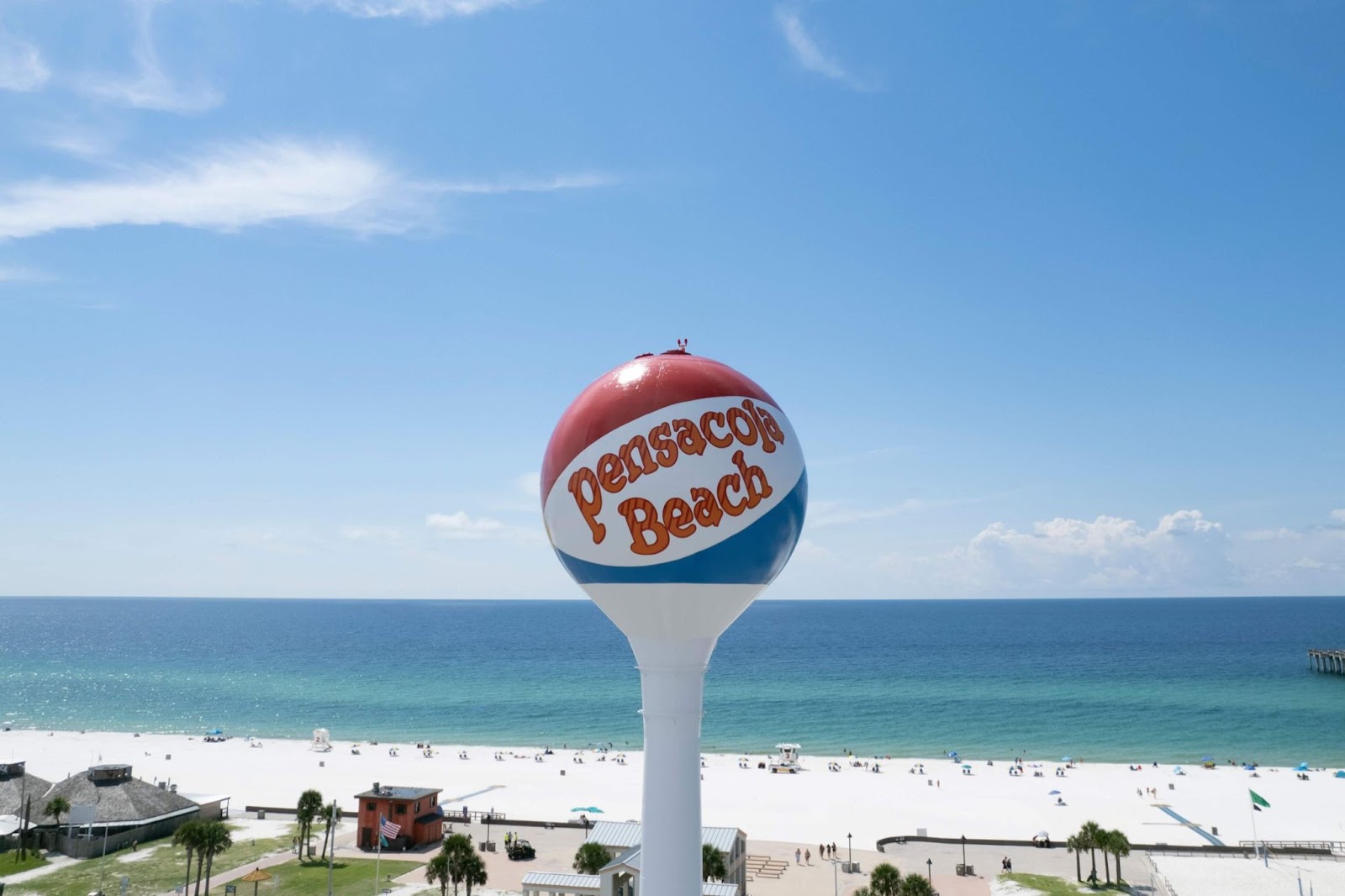 1. Relax and Rejuvenate in a Premier's Vacation Rental
Start your long weekend by checking into one of Premier Island Management Group's luxurious properties. Whether you prefer the upscale ambiance of Portofino Island Resort, the beachfront bliss of Beach Club Resort, stunning views at Emerald Isle, or a private beach home residence, our vacation rentals provide a sanctuary for relaxation and comfort for the whole family. 
2. Explore the Beach
Pensacola Beach boasts some of the most beautiful and pristine beaches in the country. Spend your days lounging on the sugar-sand shore, building sandcastles with the kids, splashing in the crystal clear waters of the Gulf, or taking a leisurely stroll down the Gulf Island's National Seashore. The calming sound of the waves and the gentle sea breeze will make you forget all your worries.
3. Watersports & Adventures
For those seeking a bit more excitement, Pensacola Beach offers an array of adventure activities for thrill-seekers and watersport enthusiasts alike. Soar to new heights on a parasailing excursion or speed through the Santa Rosa Sound on a jet ski at Radical Rides for an adrenaline rush. 
Get out on the water and see dolphins and other marine life up close with Premier Dolphin Cruise, offering the best cruising experience on Northwest Florida's Gulf Coast. Jump aboard the Miss Sabine, a double-decker, 49-passenger, open-aired catamaran for a two-hour dolphin cruise along the Santa Rosa Sound and Gulf of Mexico.
Looking for adventure on land? Check out Laguna's Beach Bar + Grill on Pensacola Beach. Laguna' is a family-friendly establishment that caters to all age groups. Whether you're looking for a fun-filled day out with the kids or a night of partying with your friends, they have something for everyone! The restaurant serves up delicious food made to order with the best ingredients, including our signature fish tacos and mouth-watering burgers. But that's not all! This Pensacola Beach staple also offers a variety of activities, including a ropes course, splash pad, go-karts, zip rails, and more to keep you and your family entertained all day long.
4. Dining Delights
Pensacola Beach is known for its delectable seafood, and there's no shortage of excellent restaurants to choose from. Enjoy a romantic dinner at a beachfront restaurant, savoring fresh Gulf seafood while watching the sunset. Or grab a quick bite at one of the beachside cafes for a taste of local flavor.
5. Shopping and Spa
Indulge in some retail therapy on the Pensacola Beach Boardwalk. Envie Boutique features ready-to-wear fashion for both men and women, perfect for beach-to-bay living and the city. 
When you're ready for extra indulgence, unwind with a relaxing spa day at Aqua Spa, located inside Beach Club Resort. Open to the public, Aqua Spa offers a wide array of facials, massages, body treatments, manicures and pedicures to pamper you from head to toe.
6. Adventure is Everywhere
Venture beyond Pensacola Beach and discover the captivating attractions of the surrounding area. Visit the Naval Aviation Museum or explore the historic downtown Pensacola district for a dose of culture and history.
A long weekend on Pensacola Beach with Premier Island Management Group is more than just a getaway; it's an unforgettable experience. From luxurious accommodations to a wide array of activities and amenities, we are sure to fill every moment of your vacation with relaxation and adventure the whole family will enjoy. So, pack your bags and get ready for a beach escape like no other. We can't wait to welcome you to the Gulf Coast's paradise! Check out the available properties online or contact us today at 866-976-7530 to start planning your Pensacola Beach vacation.