28 Jul 2022
One of the best attractions in Pensacola is Laguna's Beach Bar + Grill. It's because it is essentially a one-stop shop for zipline, go-karts, food, and more that will fill an entire day of fun in Pensacola, even for the largest families. Let Premier Island Management Group handle your lodging while Laguna's keeps you busy on the zip rails and more in Pensacola. Here's a preview of what you can do and eat at Laguna's.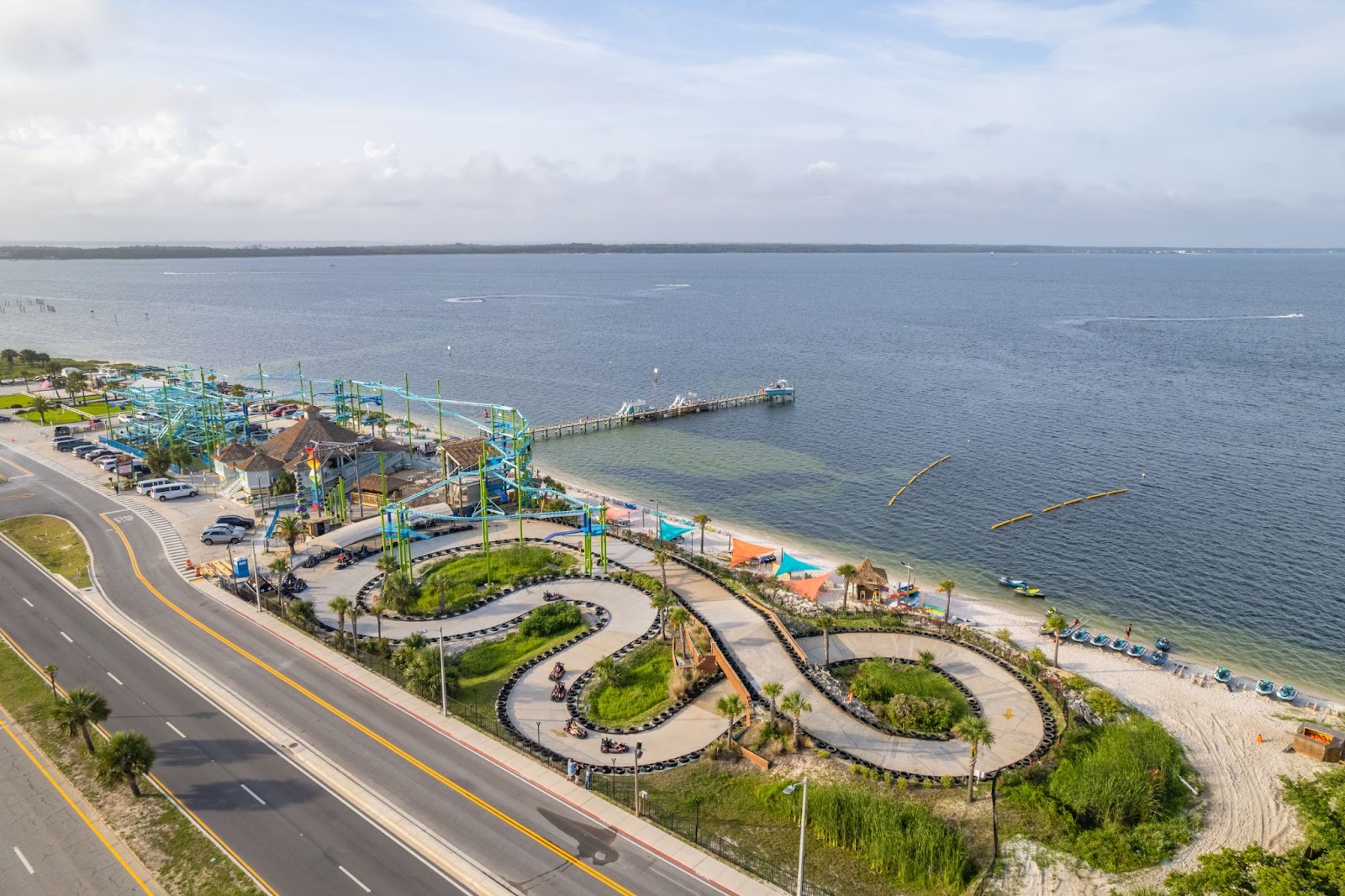 Fly By On The Longest Zip Rail In Northwest Florida
Laguna's newest zip rail, the Scenic Zip, is a blast. You'll be able to fly 1,200 feet at heights of up to 46 feet. You will be up so high that you will be soaring above our beachfront and over the go-kart track.
Race Your Friends And Family In Go-Karts
This is the only go-kart track on Pensacola Beach. It features single and double-seat karts. See who amongst your party is the fastest in a seven-minute-long race.
Hang High Above The Beach On The Ropes Course
Test your balance and agility on the three-story high ropes course. The ropes course overlooks most of Pensacola Beach. It's an exciting challenge for teens and adults. But for those younger, Laguna's has something else. The Tiny Tykes Ropes Course features 11 elements plus a zip rail for children to explore. Parents can walk near their child as the child is harnessed. Or, if you have a brave child, watch from afar and see how far your child goes.
Eat And Drink
After a long day of fun activities, you will want a bite to eat or a tasty drink to cool you down. Laguna's Beach Bar + Grill has a lengthy menu of food. Some standouts include their brick oven pizza, seafood, wings, and more. As for cocktails, you can order $3 shots, cans of beer, wine, and non-alcoholic drinks.
Spend A Day Under The Sun At Laguna's Beach Bar + Grill
Whether you are on the zipline or eating the great Pensacola seafood, you are not going to leave disappointed at Laguna's. The same can be said when you leave your Premier Island Management Group vacation rental. To find out more, visit our travel blog for more information on attractions and events. We manage several properties with waterfront locations close to all the best attractions in the Florida Panhandle. Check out the available properties online or contact us today at 866-976-7530 to plan your Pensacola vacation.