10 Apr 2023
Pensacola, FL, is an outstanding and unique place for the best seafood in the state. There are plenty of delicious seafood establishments along the Gulf of Mexico. You can find many nearby vacation rentals if you book directly through Premier Island Management Group. So, pull a chair to a table at any of these seafood restaurants below.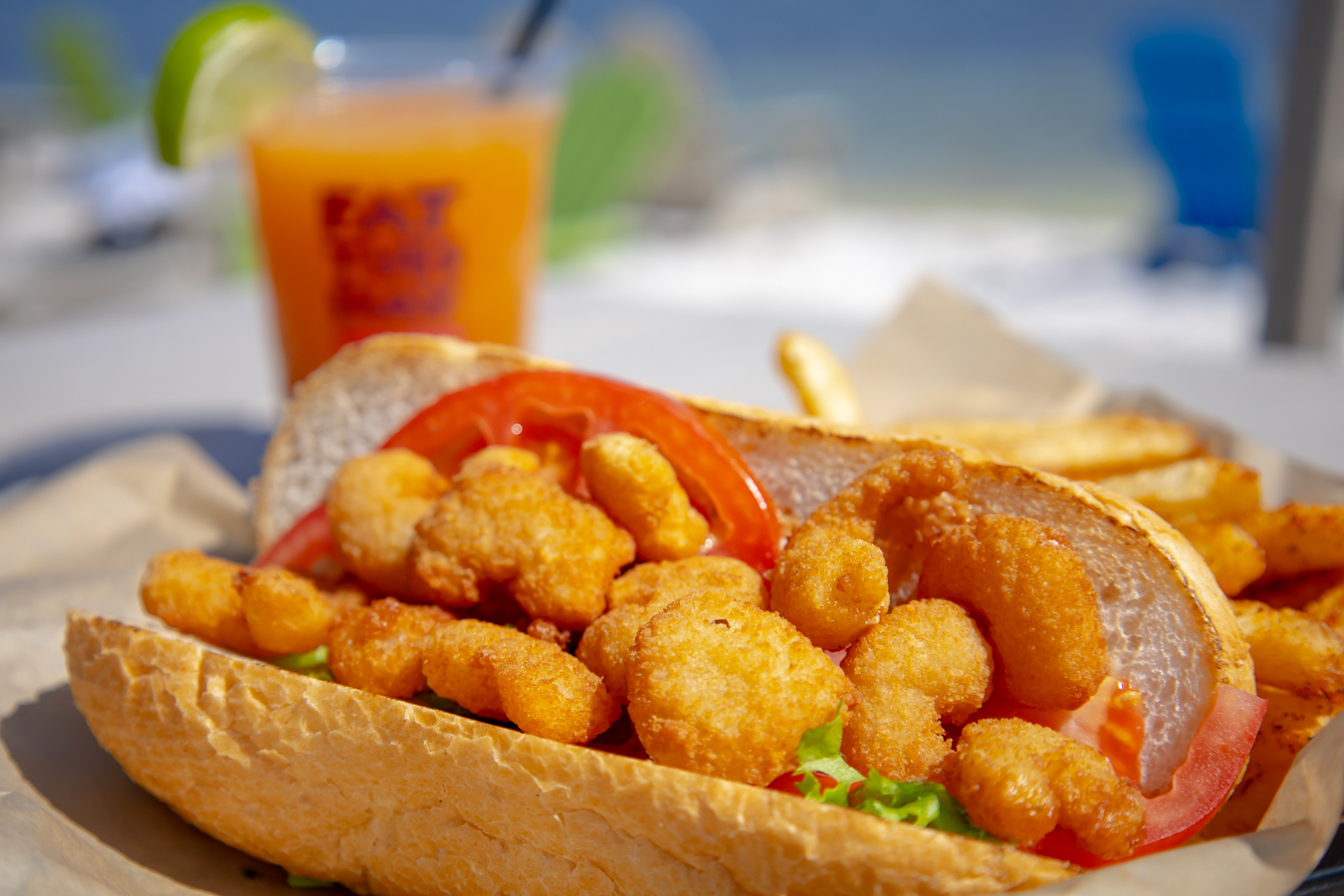 If you're looking to venture out to Pensacola Beach for a relaxing lunch with a view, Laguna's Beach Bar + Grill is a great place to visit for many reasons, but one of those reasons is the delicious seafood on the menu. Order a round of their specialty tuna poke nachos or Laguna's cannonball shrimp for the table. For yourself, you've got to try their signature shrimp po'boy. A generous helping of fried shrimp served on Gambino's french bread and topped with fresh lettuce, tomato and a signature spicy remoulade. You're sure to leave feeling full, satisfied, and ready to plan your next visit.
Fisherman's Corner
Fisherman's Corner has been a seafood destination since its doors opened. Some standout meals include fried calamari, crispy shrimp with pepper jelly, soft shell crab dinner, and creole seafood alfredo. For dessert, don't pass on the bread pudding. This is an excellent place for either lunch or dinner.
The Oar House
Located on Bayou Chico, The Oar House is a great seafood place if you want great views on a beautiful day. They offer indoor and outdoor seating along the Bayou Chico. Order their phenomenal crab cakes, fresh fish sandwiches, and etouffée straight from the bayou.
Joe Patti's Seafood
Joe Patti's Seafood is a must-visit for an elegant night with seafood. According to its website, it offers "seafood so fresh we print our menus daily to take advantage of the local catch." Make reservations ahead of time because it is a popular spot for its relaxed atmosphere.
Dine On The Best Seafood In Florida
You'll be able to find various excellent seafood restaurants in Pensacola, FL, as well as fantastic vacation rentals for you and your family through Premier Island Management Group. We offer rentals on Perdido Key, Pensacola Beach, and more vacation homes with ample privacy and space for you, your family, or your group. Our homes feature private pools, gulf-front views, complimentary wireless internet, and more.